After a week of rain, the desert is blooming again. Took some great photos of the Borrego Springs/Ocotillo Wells area and some rare wildlife shots on the way home on SR-22.
These shots are stills captured from a video I shot of some Bighorn sheep feeding on the side of the mountain near Culp Canyon. The
video is really jerky
and zapruder-esk in quality but you can still see the animals in some of the frames.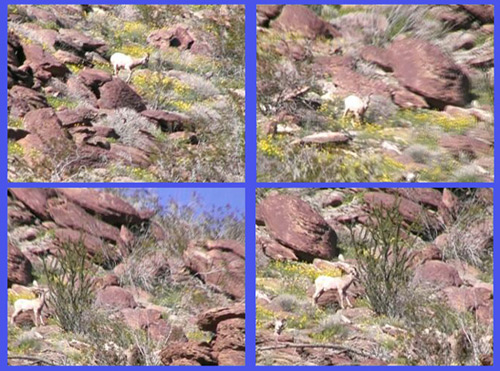 You can see some more shots of
wildflowers and coyote
on my photoblog.