Claudio Romero of Italy sent me a mailart call in postcard format a while ago. Apparently he sent quite a few . . .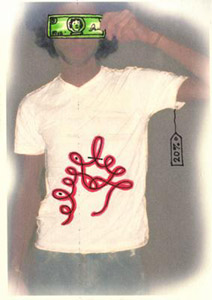 If you want to see the 130+ contributions, check out his
web site photo album
.
He does not have a deadline for the call (it is ongoing) so email him if you want to contribute and ask for a mailart t-shirt postcard of your very own.
email:

For all other info mail to:
Claudio Romeo / V.le Kennedy 144 / 20050 Villa Raverio (Mi) / ITALY.