Received a ton of mailart since I returned from vacation. Wish I had the energy to post it all here, but I'll include some of the highlights (not found elsewhere on the web). This pencil drawing by Jaromir Svozilik of Norway was sent as thanks for a newspaper clipping I sent to him. He ARTicipated in the Beatles mailart call by the
Camarada in San Diego
and his work was selected to appear in the local alternate newspaper for an article about the show.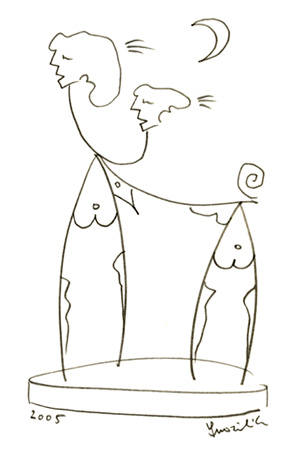 I really enjoy pencil drawings and Jaromir's style is funky and pleasing to my eye. You can check out more of his work including crayon, acrylic and sculpture by clicking on
this link
to the virtual market.