I recently received two fun booklets of visual poetry by John M. Bennett.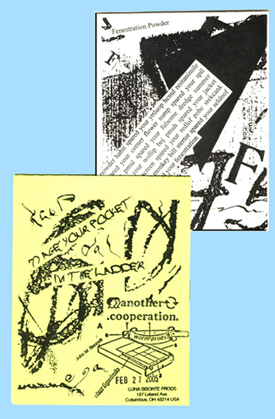 You can always tell his work by the uniquely scribbled text which is as recognizable as a Ralph Steadman sketch. John has been getting a lot of traction with his
I// l amp/ san d/ : : :// cLuster/
poem which is being documented in the
Five Million Copies blog
.
John M. Bennett is currently the curator of the Avant Writing Collection at Ohio State University and you should definitely check out
his excellent web site
to see more examples of his text poetry, visual poetry and sound poetry.