Here's a great Bob Dylan compilation by the psychadelic font-master Chuck Stake.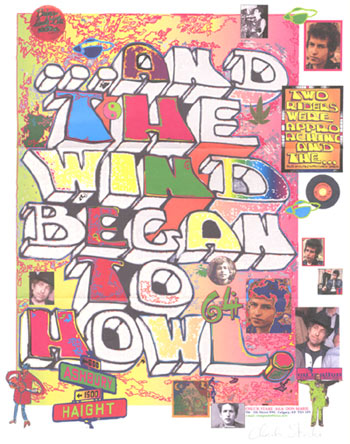 Chuck is also heavily into Artist Trading Cards (ATCs) and has been producing the brightly colored mini art since 1997. He has been very busy organizing regular trading sessions in Canada.
You can see and read more about his work at the
original ATC web site
in Switzerland and
The New Gallery
in Calgary, Canada, where is he a board member.