I need intervention now! I'm spending way too much time in my new virtual world.... but hey where else can I fly like superman and meet super-cool people (mostly artists)???
Only in Second Life Baby...
A sample of my madness: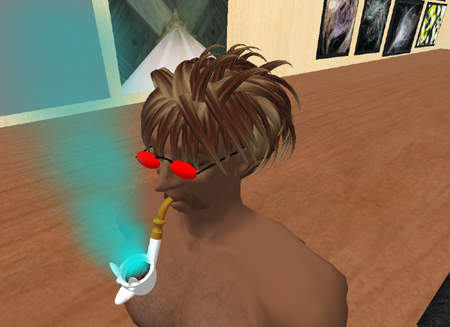 Smoking the Fox Pipe at Felowen's Gallery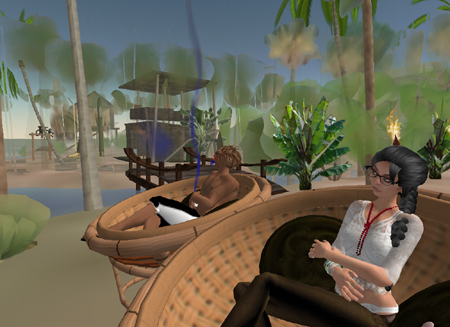 The Lovely and Talented Sculptress Fau at her Beach Studio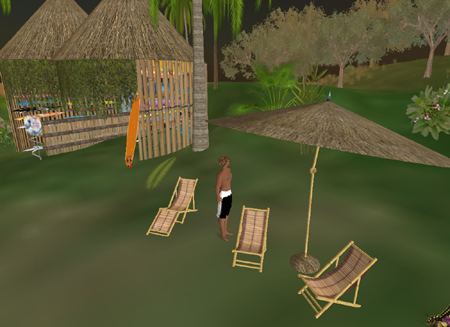 A Day of Surfing At Sebastian's Place

In Front of My Exhibit at Felowen's Gallery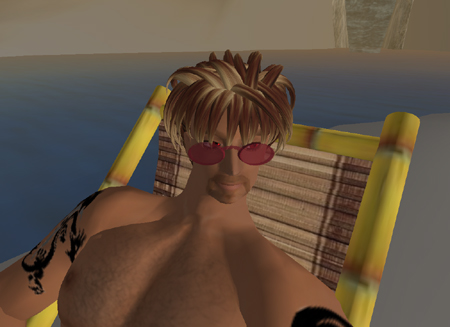 Chilling At Siggy's Waterworks, Home of the Best Surfing in SL
*** Just DON'T try to tell me it's not real! :-)
Shout outs to all the SL folks on Myspace including the most excellent artist Scott Brooks.