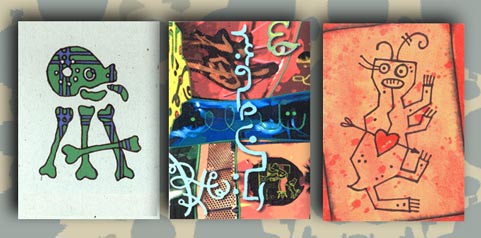 Some recent ATCs that I sent out in limited edition batches. The first one was done in markers, the middle is a digital creation and the third one is painted in opaque acrylic with pen.
From left to right they are tilted:
Kanji Bones Green, Spells in the Cupboard
and
Tattoo Doodle Bear
. I'm always up for trades, Jams and Round Robin swaps, so
email me
and let's set something up.