Here is a close-up detail of Rael Mail's truly original drawings. Like a master Jazzman listening to the rhythm section, he can improvise (with his pen) and create unique artwork through progressive strokes which he stitches together to form a new melodious image.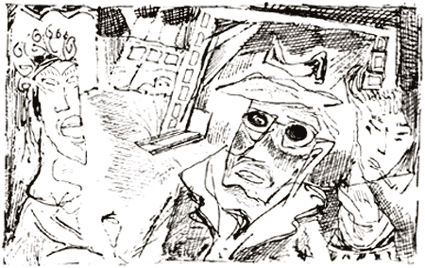 See more of this mailartist's work:
http://www.art.net/kiyotei/raelmail/index.html
And send him some mail if you like what you see.