Well this handsome postcard, with matching artistamp comes from Jassy Lupa of Mouth of Wilson, VA.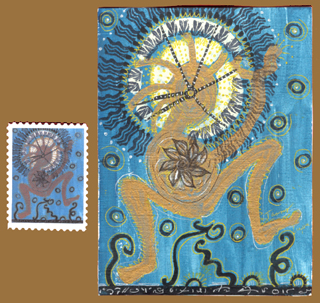 It is a wonderful handpainted and rubber-stamped image in turquoise blue and gold.
Reminds me of the Anasazi trickster named
Kokopelli
whose fluted image is scratched into many a sandstone cliff.
Check out
her wonderful blog
for more information about this mailartisan.