Capt. Reg (alias R.F. Cote) sent me another version of his time machine postcard.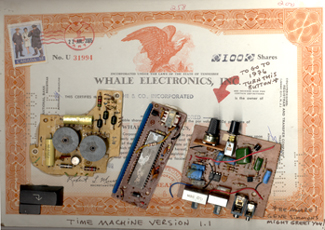 This time the unit is a bit larger ( 8 1/2 x 11 ") and is much easier to use. Reg updated the software and hardware for the device and added a pre-tuned button back to 1976.
My goal was to jump back to February 9th and see Kiss in concert at the Terrace Ballroom in Salt Lake City.
Unfortunately . . . I arrived a few days before the concert and managed to get grounded by my mom, so I missed the show.
I'll try again next week.
Thanks Reg! Check out the original time machine postcard
here
.